This herb commentary is on lemongrass, a grass herb that, as its name suggests, is reminiscent of lemon.
lemongrass
Characteristics
Like lemon balm introduced in the previous issue, lemongrass has a citrusy aroma.
Lemon balm is native to the Mediterranean, but this herb is native to the tropics.
From its appearance, it is a combination of the Greek words for "little boat" and "bearded.
Main constituents
beta myrcene citral.
A naturally occurring organic compound, it is often used as a raw material for artificial fragrances and has a refreshing aroma.
It has an insect repelling effect, and it is possible to make your own insect repellent spray with the essential oil of this herb.
Various Uses
Cooking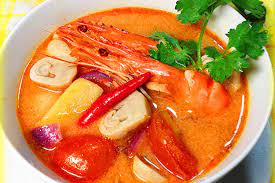 It is an indispensable herb in ethnic cooking, and is an essential ingredient in tom yum kung, one of the world's three most popular soups.
It also aids digestion when drunk as an after-meal tea.
Medicinal